Immigrants' stories can get overshadowed by stereotypes and misinformation. El Camino, a group project by students whose families relocated from Mexico, asks viewers to move past surface impressions. Through multilayered sculptures and personal narratives, the project calls attention to the sacrifices and risks that accompany immigration. Many newcomers to the United States endure discrimination and false accusations while working jobs with low wages and high physical strain. Immigrants' vital contributions enrich our communities and make contemporary daily life possible.
The student artists behind El Camino participate in The Stewpot, a local enrichment program. Established in 1975 by First Presbyterian Church of Dallas, The Stewpot offers a range of services to individuals and families experiencing or at risk of homelessness. Their Children, Youth, and Family Program provides year-round support for students in 1st–12th grades and young adults pursuing higher education.
MEET THE VISITING ARTISTS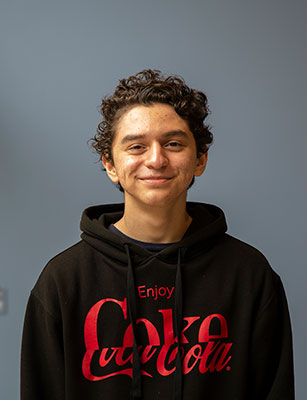 Moises Garcia
My name is Moises Garcia and I go to the School of Business and Management and at Yvonne A. Ewell Townview Center. I was born in Laredo, Texas, but I grew up and live in Dallas. I'm pretty laid back and I love to create things.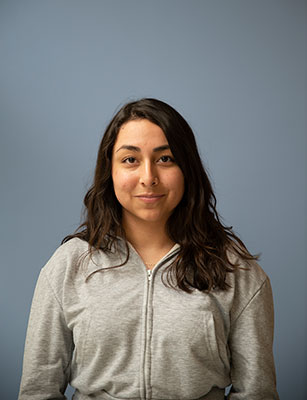 Lizbeth Flores
My name is Lizbeth Flores and I am a high school student, an artist in the making, a skateboarding, and the youngest of my family. Currently I am hoping to graduate early from North Dallas High School and get into a good college where I can study graph design of criminology. I like to improve myself and focus on the good going on. During my free, I enjoy playing sports and care very deeply about my Vans (sneakers).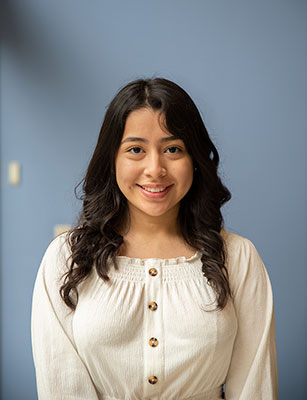 Gissell Chapa
My name is Gissell Chapa. I'm a student who attends the School of Health Professions at Townview. In the future, I would like to attend medical school and ultimately become a cardiovascular surgeon. I was born, raised, and live in Dallas, but at heart I am a proud Mexican. (My heritage) defines who I am and my values. Determination is the strongest quality that I hold within .... fundamentally making myself and my family proud.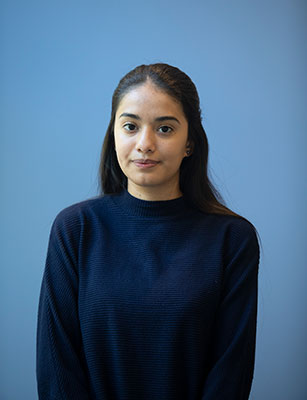 Valerie Zamarripa
My name is Valerie Zamarripa and I have graduated high school. I intend to go to Mountain View College to get my associate degree. I grew up in Dallas through the Stewpot's programs. Mexico holds a special place in my heart, and I enjoy going whenever I can because I get to see my grandfather and family. I also get a sense of relief and feel free when I visit. I will always be proud to be Mexican-American. I enjoy traveling and seeing new places and spending time with my family, and often I can be kind of extra.
Each component of this exhibition is made up of the challenges, the culture and stories that are part of our students' journeys and showcases their talent and courage in true form. We are so fortunate and thankful that Venturing Crew was invited to create this unique exhibition at the DMA.
– Alma Reyes, Manager of Children & Youth Programs at the Stewpot